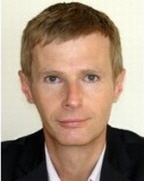 The moreTV Broadcasting GmbH is a provider of subscription based digital TV services like personalized video recording (PVR) and the TV TODAY electronic program guide (EPG). The services are enabled by integrating an embedded application into common DVB receivers which then connects to the service backend via web or sattelite. After winning a second partner, the third largest vendor for sattelite receivers in Germany, for delivering the services on top of their settop boxes (STB) moreTV started in 2009 to adopt Scrum as the standard framework to coordinate product development activities and as a tool for reorganizing the company. Founded in 2004 in Hamburg the moreTV Broadcasting GmbH is headquartered in Potsdam with a fully owned research and embedded software development subsidary in Brasov, Romania. moreTV is a pioneer and innovator in the field of TV centric services and has delivered more than 250 000 systems within the German speeking region being thus leader in this market segment. The company has 35 full-time employees and is venture capital backed by a group of strategic investors specialized in funding media startups. The adoption of Scrum was motivated by the intensified pressure dealing with two major STB vendor's product roadmaps which made it obvious that the organizational structure and engineering practices needed to change to keep up with the complexities of continously building and delivering services on top of a growing amount of STB platforms. A distributed organization structured along functions and a wide scope of applied technologies ranging from J2EE over sattelite broadcasting to embedded software on proprietary hardware where the main challenges that had to be addressed when introducing Scrum. This talk will cover organizational as well as technical aspects of introducing Scrum at moreTV after one year learning from experiments with the framework.
Referent: Stefan Haas, moreTV Broadcasting GmbH
Stefan Haas worked over 10 years as programmer, program manager, scrum master and product owner developing products and services for global telecommunication and media companies. Stefan is heading now product development and partner management at moreTV. moreTV is a pioneer and innovator in the field of TV centric services. Stefan is currently helping moreTV to become an agile organization and thereby promoting the adoption of Scrum within the entire company. At CoreMedia, a global vendor of CMS software, Stefan had the role of a product owner for a software as a service extension of the companies\'s main CMS product. Stefan was part of the roll out team launching the mobile DRM product for Vodafone live!. As lead program manager he then took the responsibility for the overall development of the DRM product family. Stefan\'s main fields of interests working as software engineer at Pixelpark AG were project management methods and J2EE software architecture. He led cross functional teams of large content management projects for corporate web sites and intranets where he acquired a solid background of requirements engineering and agile development methods.