An Introduction to Leading SAFe®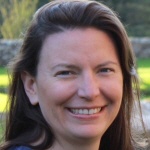 An Introduction to Leading SAFe®
In this introductory and interactive session you will learn concepts on how to lead an Agile program leveraging the Scaled Agile Framework® (SAFe). The framework's underlying principles of Lean thinking and product development flow couples with practices that enable the execution of coordinated releases. You will gain a high-level understanding of how the principles and practices of the framework support Agile Teams, Agile Programs, Agile Program Portfolio Management and Agile Architecture.
Mister Potato Head legt sich ins Zeug